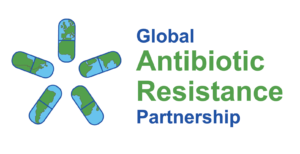 The Global Antibiotic Resistance Partnership (GARP), an initiative of the Centre for Disease Dynamics, Economics and Policy was started in 2009 to create a platform for developing actionable policy proposals on antibiotic resistance in low-income and middle-income countries.
GARP domiciled at Ducit Blue Solutions began operation in Nigeria in 2017 and since its inception, it has enabled a public health revolution supporting the country through the Antimicrobial Resistance (AMR) secretariat at the Nigeria Centre for Disease Control (NCDC) to bring the right level of attention to the global threat of AMR (resistance of a microorganism to an antimicrobial drug that was originally effective for treatment of infections caused by it. Resistant microorganisms including bacteria, fungi, viruses and parasites are able to withstand attack by antimicrobial drugs, such as antibiotics, antifungals, antivirals, and antimalarials, so that standard treatments become ineffective and infections persist, increasing the risk of spread to others).
Through the GARP project that provided critical financial and technical assistance to the NCDC AMR Working group and multiple stakeholders, Nigeria's AMR Situation analysis (SITAN) and National Action Plan (NAP) documents were developed in record time and submitted to the world health assembly in May 2017.  We are developing strategies towards implementing the 5 strategic pillars of our NAP (AMR Awareness, Surveillance, Infection prevention and control, Antimicrobial stewardship and R&D).